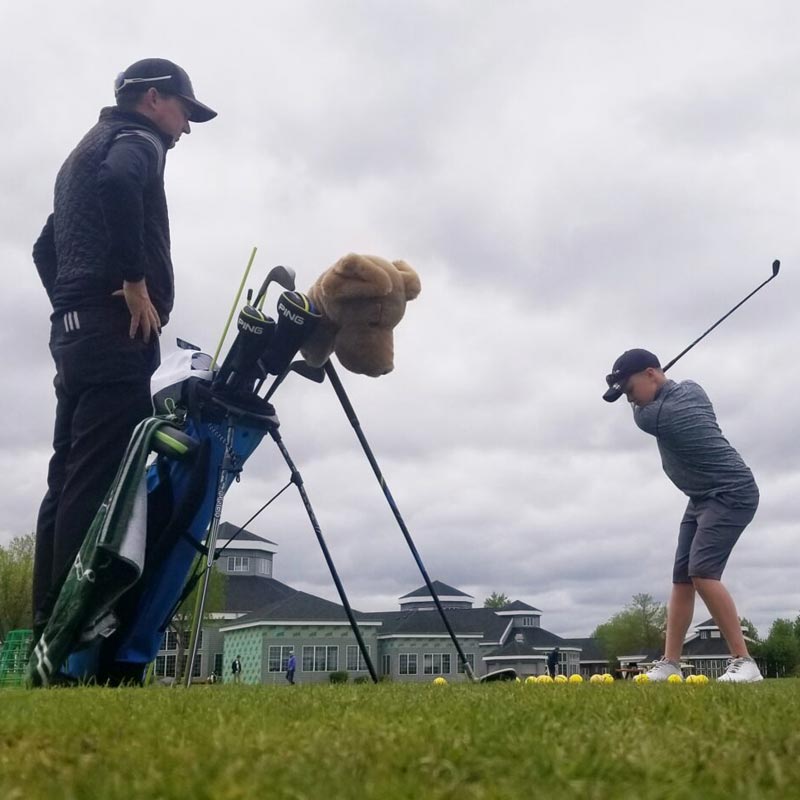 Our Program
At The First Tee, we encourage youth to dream big and practice effective goal-setting techniques they can use for life. From aces to triple bogeys, golf is a perfect platform for helping kids and teens develop character as it closely parallels real life. Just like in life, junior golfers experience the highs and lows of the game.
Our curriculum was developed by experts in the field of positive youth development and is delivered by coaches trained through The First Tee Coach Program. Our mission is to help prepare kids and teens of all backgrounds for success in school, at home and in their community. Our more than 1,000 locations offer full scholarships and reduces fee programming for those with financial needs so no one is ever turned away for inability to pay.
---

Is Golf For Your Child???
Your Top 10 Questions...Answered
February 16, 2016 | By Chace Breitmoser
Categories: Summer Camps, The First Tee Nine Core Values
"Golf is expensive."
"Golf is boring."
"Golf is slow."
"Golf is hard to learn."
---
How many times have you heard these misconceptions about golf? You may have even thought them yourself. At The First Tee, golf is more than a game. And it's a fun activity that can last your child a lifetime. Here are 10 things you need to know about not only the game itself but how The First Tee does golf!
1. Who can play?
Anyone! The First Tee chapters welcome youth of all backgrounds and abilities ages 7–17. All we ask is that they come with an open mind and positive attitude, and we'll provide the rest.
2. Financial concerns?
No worries—most chapters offer full scholarships or reduced sessions.
3. What about golf equipment?
We have that, too. Most chapters provide golf clubs, balls and tees.
4. What to wear?
You can wear tennis shoes, shorts, or skirts—no need for special golf attire.
5. Where do I join?
We're closer than you think. The First Tee chapters offer programs at more than 1,200 locations across the country.
6. Are your coaches qualified?
Definitely! We have more than 2,900 active coaches who have gone through extensive training provided by The First Tee's certified national trainers.
7. What about girls golf?
Golf isn't a boy's club at The First Tee. Many chapters offer the LPGA*USGA Girls Golf Program.
8. Is it fun?
Absolutely. The First Tee lessons are activity-based and full of fun and energy! We modify traditional sports that kids might be more familiar with—such as baseball, football, bowling and tennis—to incorporate the four basic golf shots: putt, chip, pitch and full swing.
9. What else?
A lot! Remember that in addition to learning the lifelong game of golf, kids are making friends, learning communication skills, how to set goals and other life skills that will help them on and off the golf course.
10. Is there a fun fact?
Did you know our chief executive officer, Joe Louis Barrow, Jr., is the son of former heavyweight boxing champion Joe Louis? When Joe Louis wasn't in the boxing ring, he was often on the golf course.